VISTA GRANDE VARISCITE EQUINOX RING SIZE 8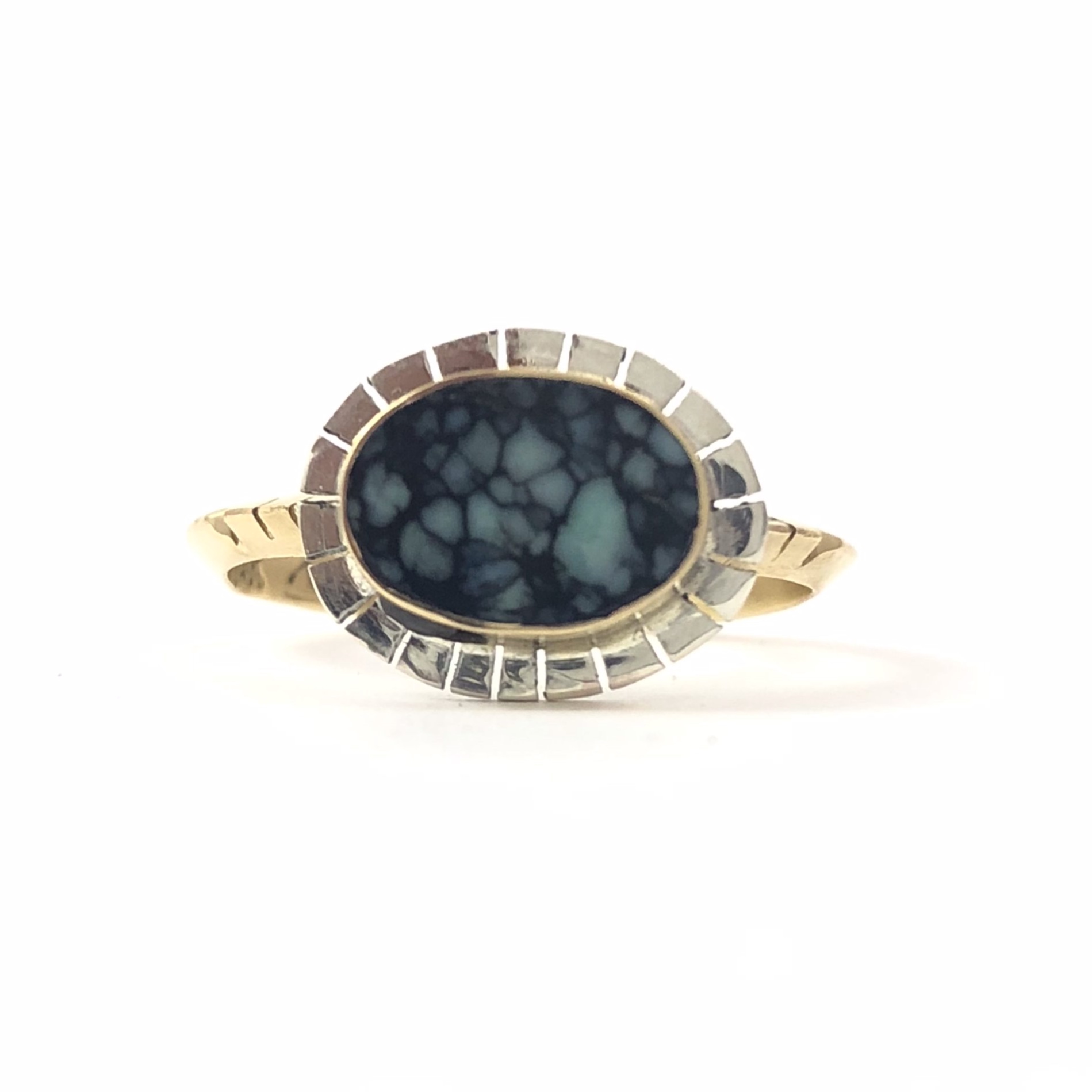 VISTA GRANDE VARISCITE EQUINOX RING SIZE 8
+ DETAILS
An oval of beautiful VISTA GRANDE VARISCITE from Nevada wrapped in warm 14k yellow gold and surrounded by a serrated halo of sterling silver. Our signature triangle carved band adds a beautiful silhouette to this ring.
All the stones are hand cut, polished and faceted. All the silver and gold work is hand fabricated in our Denver studio.
+ MATERIALS
Sterling silver, 14k gold and inlaid stone.
+ TIMELINE
This exact ring is ready to ship!